When help is needed Campden is fortunate to have a number of groups and organisations who are set up to provide assistance to the elderly, infirm or vulnerable.
We also live in a caring community where residents look out for their friends and neighbours. So we urge those not in need to keep an eye open for those that may be, and to offer whatever help you can, if only to encourage them to use the services available.
Cotswold Friends
Transport - Befriending - Shopping - Prescription delivery - Carer support
If you know of anyone who requires support or might be willing to volunteer, please don't hesitate to contact Cotswold Friends.
All of our vulnerable clients have been contacted and supported and we are here to help anyone who needs telephone befriending, shopping, medication collections or vital transport journeys. We are working hard to bring new volunteers on board.

Campden & Cotswold Edge Advisory Service
Free Confidential Advisory Service
Available to Older People in the area to assist in accessing the following services

Benefits such as Attendance Allowance
Support services such as carers, cleaners & gardeners
Equipment such as walking aids
Blue Badge Applications
Adult Social Care
Advice on General Well being
Food Bank Agent
For free support, advice and information please contact:
Louise Kington, Campden & Cotswold Edge Advisory Service

This service is made possible due to Grant Aid kindly provided by Chipping Campden Community Trust. Reg Charity No: 1058187
Campden Voluntary Help Group
We provide the following services:
* Lifts to Campden Surgery for patients who have no other means of getting to their appointments. Book transport via the Surgery on 01386 841894
* Loan of Mobility Aids for temporary use. Contact Leila King on 01386 840207
* Soup Lunch 1st Tuesday of the month 12 noon – 2pm. Contact Jan Montgomery on 01386 841860
For general enquiries contact Coreen Turner on 01386 849316
We do not charge for our services but donations are welcome to enable us to continue with these valued services.

Bluebird Care

Provide tailored home and live-in care, offering anything from a 30 minute call to full live-in care services throughout the current crisis.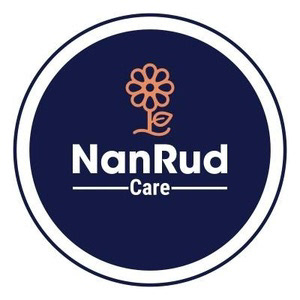 NanRud Care

Provide tailor-made health care services in your own home. Care and daily living assistance daily or weekly whether due to ageing, illness, recovery, or rehabilitation.
Warwickshire Living
Warwickshire Living provides the most reliable and trustworthy Home Care Solutions to various Service users who are dealing with illness or disability. We are committed to meeting all of your health needs, and go above and beyond to ensure you get the best care available.

Spring Retirement
Live-in care offers full time support and companionship without leaving your own home. It avoids the need for visiting care staff who see several patients each day and it can be tailored to your particular needs and preferences. We take care of all other matters to ensure you have continuous care from kind, qualified, experienced professionals, and can enjoy life more.

Mill House
At Mill House nursing home in Chipping Campden we deliver the highest standard of residential, nursing and dementia care for up to 45 elderly residents in a friendly and supportive environment.

Age UK
Advice & support for older people
Are offering help to older people and those around them who need guidance on a wide range of issues.
We have an information and advice line where older people and their families with an issue can get free advice on 01452 422660. And there is a Freephone line if any older person is feeling lonely and wants a chat with one of our staff or volunteers on 0800 298 0579.

We are also running an online social group which older people can join, get and share info and ideas on staying occupied, there are quizzes and discussion groups.
There is a lot of advice and information on our website.
Adult Social Care

Help to stay independent - including young carers
Gloucestershire County Council helps you find your own solutions to stay independent, or may offer you some short-term support to get you back on your feet. 
The role of adult social care at the county council is to make sure adults (aged 18 or over) and their carers (including young carers) who need care or support in their daily lives can get the help and advice they need to live as independently as possible. Care and support can be a mixture of practical, financial and emotional support for people who need extra help to manage their lives and be independent.
Gloucestershire Carers Hub
Do you look after someone? Then who looks after you?
Our friendly, trained advisors can provide information and advice on a wide range of subjects, offer support to suit your needs, or just be there to listen.

Community Connexions
We are a friendly door to door transport service for individuals across Gloucestershire who struggle to get where they need to go such as Doctor Appointments or to get to the Supermarket to shop. Our drivers go above and beyond, from carrying shopping to making sure people get safely home indoors. We use wheelchair accessible minibuses and volunteers who use their own cars. All drivers are trained and DBS checked. Please call us to discuss your transport needs.